Pay for Parking via Scan & Pay
Visitors can quickly and easily pay for parking via Scan & Pay.
The process is really simple: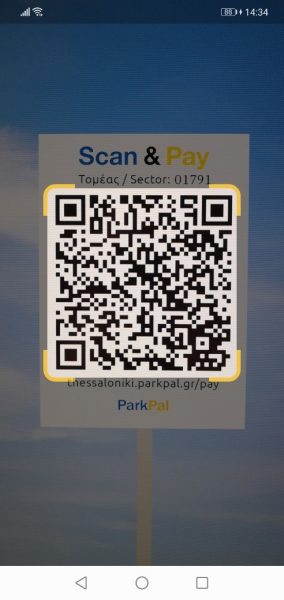 1
The user scans the QR code on the "Scan & Pay" sign using a QR scanning app.
Alternatively, the user can follow this link: thessaloniki.parkpal.gr/pay/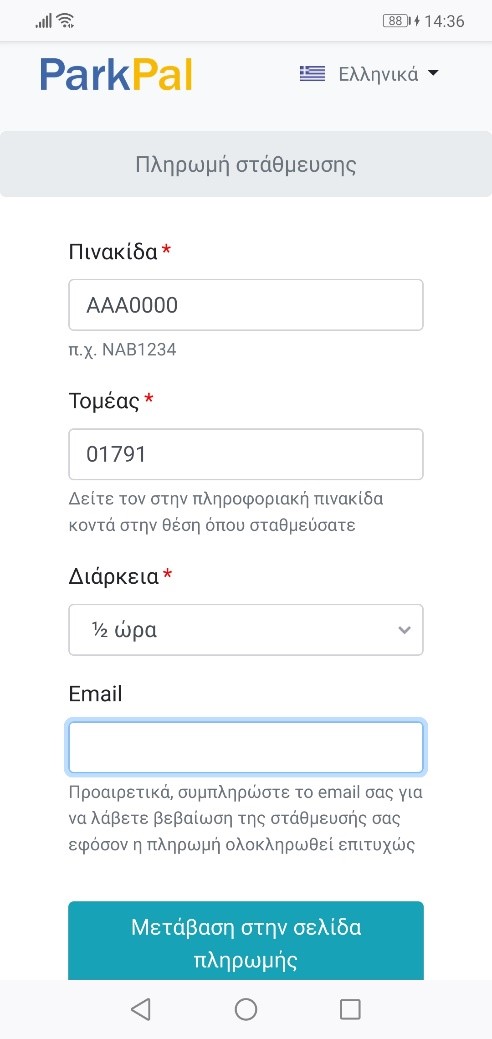 2
The user is directed to a page where they need to fill in their license plate number and parking duration.
The sector is prepopulated by the QR code.
The user can also fill in their email so that they can receive a parking overview when payment is completed.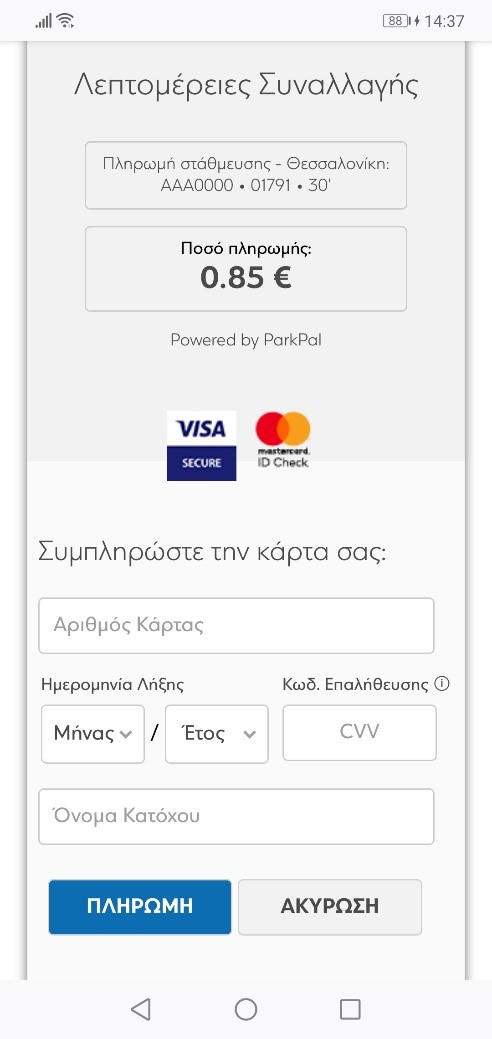 3
The user is redirected to the payment page where they fill in their payment card details.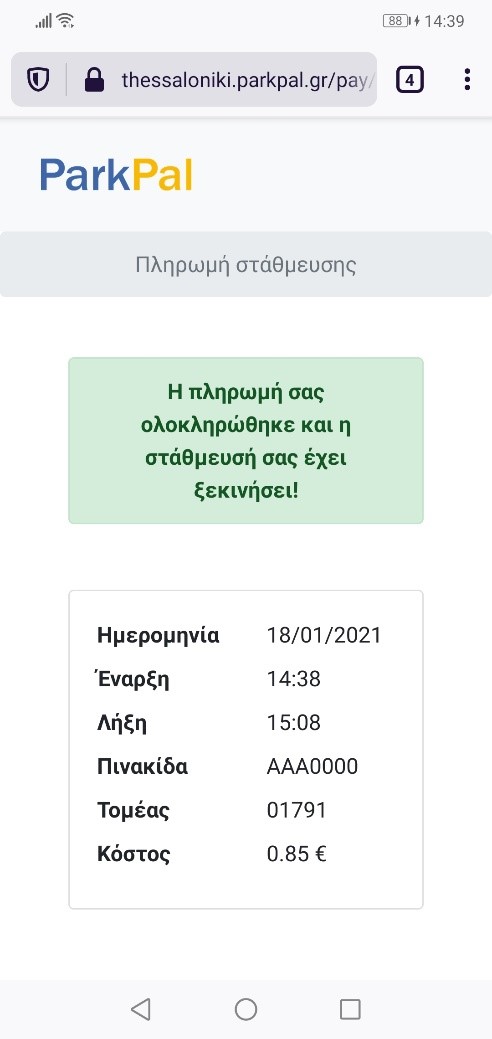 4
When the payment is completed, the user is informed about the transaction result and the details of the parking session.